Linking Your SRAJD Logo To Your Artfire Page
by
Carol (Britt) Clay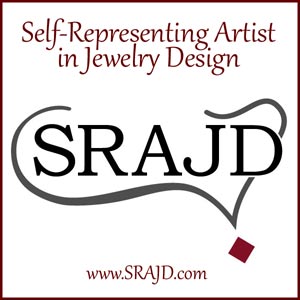 Using your site of choice for Image Sharing, upload a copy of your SRAJD Logo (I resized mine to 60% to keep uniformity with my other logos). For my Image Sharing site, I use
Photobucket
.
Having your own personal image sharing account can be useful, because if you upload your Logo to an album you can also upload images into the same album to be used as your own personal showcase, all linked directly from your site's SRAJD logo. Almost all photo sharing sites now function in a manner that enables you to use 'sharing' links and codes for cross promotion. Having your own account gives you control over your images.
One of the uses of my logo is to promote SRAJD to other jewelry artists, so I linked my logo back to the SRAJD site, so that I can help cross promote other artists. Below is the coding I use.
My codes work great for me, but in the event my logo coding gets changed, it will "break" all of the image links and logos connected to it will no longer show on pages of anyone that uses it. This is another good reason to have personal Image Sharing accounts.
Copy the HTML coding and type it on your widget of choice (NOTE: the "http…html" link can be used by all as it is the link for the SRAJD home page. But the "http…jpg" LINK has to be from YOUR photobucket account).

At Artfire I use: MyArtfire >> Studio >> My Widgets (right side) » Text / HTML / Flash
I use the right side positioning and paste my code into the box and then save my widget.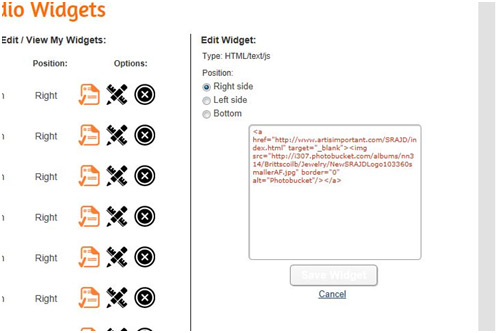 I close the page and return to my front page to check it. If it is properly working, when I click it I will link to the SRAJD site! Easy Peasy.
[Editor's note: For her ArtFire widget, Carol created an SRAJD logo image that was 183x183 pixels, about 60% of the size of the logo provided by the SRAJD organization.]